Liberty Apple Valley rebuttal to TOAV misrepresentation (February 23, 2016)
Liberty Utilities is committed to providing quality, reliable water service and treating our customers with the highest level of respect. We purchased the system from the Carlyle Group, to partner with Apple Valley residents for the benefit of the community. That means operating in a transparent manner and sharing facts regarding rates, water quality and the need to maintain the water system for generations to come.
The Town of Apple Valley posted a photo of Liberty Utilities President Greg Sorensen making a presentation to shareholders, alleging that he was announcing a 14 percent rate increase in Apple Valley. That is not true. The presentation addressed California's historic drought, conservation and the need to make infrastructure investments to strengthen conservation, water quality and system reliability for generations to come. Rates were never discussed. If you are interested in viewing the presentation, we are happy to send it to you in its entirety. Please contact us directly.
We will never play politics with the local water system or compromise your right to have quality service and sound infrastructure. Political decision-making can result in delayed or deferred maintenance, which puts the pipes and mains at risk, and causes more costly long term repairs. Cutting corners is the wrong way to run any kind of water system.
Liberty Utilities is committed to the people of Apple Valley and we want to work collaboratively with Town leaders to ensure you have the best possible water service. As you get to know us, you'll see that we share facts and will support this community. You can count on that.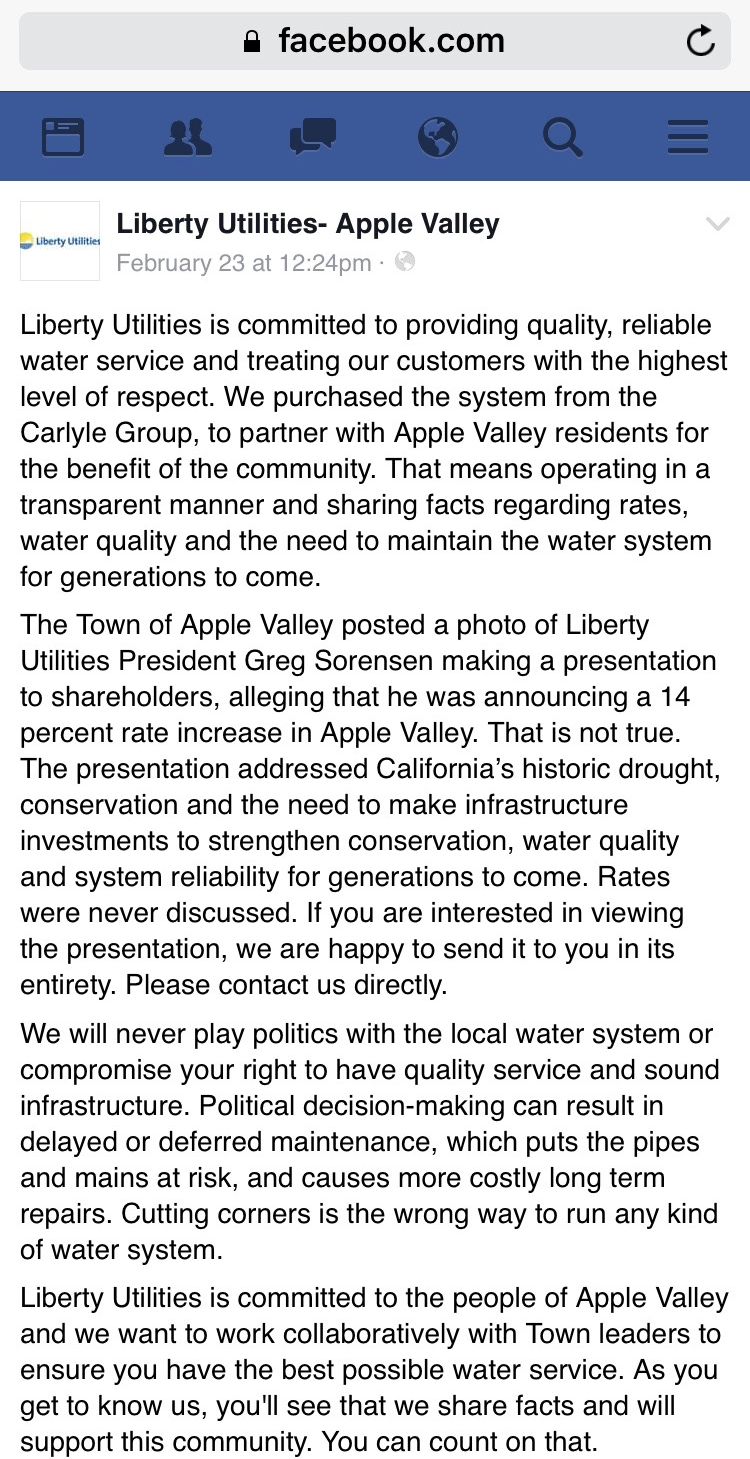 Source: Facebook
---
Files related to the 14 percent falsehood