TOAV to close escrow on AVCC (July 7, 2011)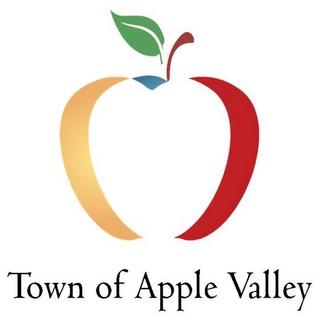 An icon. An asset.
A place to walk, play tennis, have lunch with friends, celebrate a wedding.
A soothing green retreat in the desert.
Dozens of citizens spoke at the last Town Council meeting in favor of closing escrow on the Apple Valley Country Club, and dozens of sound reasons were offered. Overwhelmingly the Council heard that this is about much more than a golf course.
The previous council had voted to purchase the Apple Valley Country Club in 2008. However, with legitimate concerns over a declining general fund reserve, the current council has been split on how to fund the payment to close escrow and assume complete ownership of the land.
With Councilmember Ginger Coleman recusing herself due to a potential conflict of interest, and facing a 2-2 impasse to fund the close of escrow and approve an operating budget for the coming year, the Town Council heard from Town staff, the Town attorney and many residents. Some of the potential consequences presented included legal action against the town.
Perhaps the most compelling reason in favor of closing escrow is the water rights. For the first time in the 64-year history of the club, the property and the water rights will now reside with the same owner — the Town of Apple Valley. In addition, a reversionary clause that dictated the property be given back to the original grantors should it ever cease to be operated as a golf course has been removed. What this means is that upon close of escrow, the Town immediately gains equity nearly equal to what has been spent so far, in addition to potential annual income from leased water rights.
A council-appointed task force developed a list of recommendations to increase revenue and decrease the costs of operating the facility shortly after the Town took over operations and maintenance in 2008. While a number of the suggestions have been implemented in part or in full, most could not until the Town closed escrow. With that day drawing close, a number of plans are being readied.
Most promising is the advancement of plans to bring reclaimed water to Apple Valley, which will save money at several major parks as well as the Apple Valley Country Club.
Other points that were made that night include that the facility has been hindered from reaching its potential amidst the uncertainty of frequent re-votes by the council. People are unwilling to book golf tournaments or parties with worries of a possible closure hanging over head. With certainty now, golf course staff can aggressively market the course.
Some other public comments addressed the following:
Loss of jobs for 35 people
Loss of meeting space for more than a dozen community groups
Loss of property tax when property values decline even further
Loss of a unique, non-replaceable community asset
Elimination of three youth golf programs (this is only regulation course in Apple Valley)
Green, open space has a value
Don't walk away now, when equity gained will nearly equal investment made from day one
It is a difficult decision for an elected official to change positions on an issue. It is also a courageous and honorable act, to participate in civil discourse and consider all factors. Without Town Council support to move forward, the Town would have been at great risk, facing legal action that would have potentially far exceeded the cost to close escrow.
The practice swings are done, and the Town Council has landed on the green with a long drive. There is a whole bag full of clubs to choose from as we take our next steps towards restoring the Apple Valley Country Club to a vital, and viable, community asset.
AVCC By the Numbers

| | |
| --- | --- |
| Amount spent to date (includes operations, maintenance, legal fees, settlement for water rights, etc.) | $3.2 million |
| Amount due on notes | $1.4 million |
| Value of water rights | $2.9 million |
| Value of property | $1.4 million |
| Increase in golf rounds played since Dec. 2008 | 11,034 (62.4%) |
| Total rounds played in FY 2010-2011 | 28,714 |
Source: www.applevalley.org/Index.aspx?page=333&recordid=724&returnURL=%2Findex.aspx