Algonquin Power & Utilities Corp. announces closing of previously announced water utility acquisitions (January 11, 2016)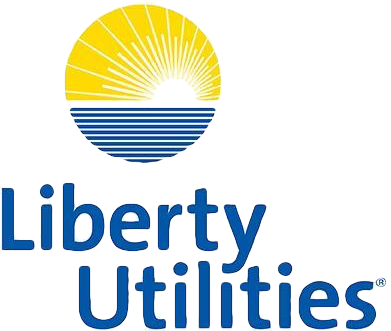 OAKVILLE, Ontario — January 11, 2016 — Algonquin Power & Utilities Corp. (APUC) (TSX: AQN) announced that, Liberty Utilities, APUC's regulated utility business, has closed a previously announced agreement with Western Water Holdings, a wholly-owned investment of Carlyle Infrastructure, to acquire the regulated water distribution utility Park Water Company (Park Water).
The acquisition of Park Water was originally announced in September 2014. Park Water owns and operates three regulated water utilities engaged in the production, treatment, storage, distribution, and sale of water in Southern California and Western Montana. The three utilities collectively serve approximately 74,000 customer connections and have more than 1,000 miles of distribution mains.
Total consideration for the utility purchase was U.S. $327 million, which includes the assumption of approximately U.S. $77 million of existing long-term utility debt. This acquisition maintains APUC's strategic business mix and further enhances its investment grade consolidated capital structure.
The acquisition of Park Water strategically expands our utility presence in the United States, commented Ian Robertson, Chief Executive Officer of APUC. The acquisition builds on our strong water utility expertise, provides continuing opportunity for organic growth, and increases the proportion of our earnings from long-term, stable utility assets. We look forward to bringing our local and responsive business approach to the communities served by Park Water.
Scotiabank acted as exclusive financial advisor to Algonquin Power & Utilities Corp.Wells Fargo Securities, LLC acted as financial advisor to Western Water Holdings.
About Algonquin Power & Utilities Corp.
Algonquin Power & Utilities Corp. is a $4.5 billion North American diversified generation, transmission and distribution utility. The Distribution Group operates in the United States and provides rate regulated water, electricity and natural gas utility services to over 560,000 customers. The non-regulated Generation Group owns or has interests in a portfolio of North American based contracted wind, solar, hydroelectric and natural gas powered generating facilities representing more than 1,050 MW of installed capacity. The Transmission Group invests in rate regulated electric transmission and natural gas pipeline systems in the United States and Canada. Algonquin Power & Utilities Corp. delivers continuing growth through an expanding opportunity set of renewable energy development projects, organic growth within its regulated distribution and transmission businesses, and the pursuit of accretive acquisitions. Common shares and preferred shares are traded on the Toronto Stock Exchange under the symbols AQN, AQN.PR.A and AQN.PR.D. Visit Algonquin Power & Utilities Corp. at AlgonquinPowerandUtilities.com and follow us on Twitter @AQN_Utilities
For Further Information:
Amanda Dillon
Algonquin Power & Utilities Corp.
354 Davis Road, Oakville, Ontario, L6J 2X1
Telephone: (905) 465-4500
Website: www.AlgonquinPowerandUtilities.com
Twitter: AQN_Utilities
Source: Liberty Utilities