Tony Penna named Assistant General Manager of AVRWC (June 7, 2012)
APPLE VALLEY, Calif. — Apple Valley Ranchos Water Company (AVR) announced today that Antonio Tony Penna Jr. will serve as the company's newly appointed Assistant General Manager.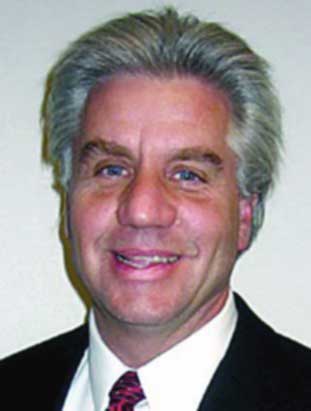 Penna brings an acute understanding of project management and construction in water and energy facilities. Prior to joining AVR, Penna served as the Construction and Energy Efficiency Manager for Victor Valley Wastewater Reclamation Authority where he was responsible for managing a variety of construction projects and evaluating renewable energy opportunities.
We are pleased to have an outstanding leader like Tony who can step into the Assistant General Manager role, said Scott Weldy, General Manager of Apple Valley Ranchos Water Company. Tony's broad water and civic duty experience has prepared him well to serve the Apple Valley community.
Penna is a Director on the Apple Valley Chamber of Commerce and the Mojave Environmental Education Consortium. He previously served as a Director for Victor Valley College Foundation, Inc., High Desert Hispanic Chamber of Commerce, and as a member of the Victorville Rotary Club. He and his family are longtime residents of Apple Valley.
About Apple Valley Ranchos Water Company
Apple Valley Ranchos Water Company (AVR) delivers safe, reliable water and exceptional service to about 20,000 connections, about 63,000 people, in the town of Apple Valley and parts of San Bernardino County communities. Additional information may be found by visiting avrwater.com.