Small changes. Big savings. (October 4, 2015)
In July 2015, Californians reduced water use by 31.3%!
Did you know reducing your water usage not only conserves a natural resource, but may also save you money on your energy bill? In 2014, Governor Brown declared a statewide drought emergency and implemented mandatory water restrictions to reduce water usage in California by 25%. Below are a few water-saving tips to help you conserve.
Run full loads when washing dishes or doing laundry
Don't let the water run when washing dishes by hand. Fill one basin with wash water and the other with rinse water
Turn faucets off when brushing your teeth or shaving
Repair leaky faucets quickly
Take shorter showers
Follow outdoor watering schedules
Learn more at www.saveourh2o.org. And remember, little changes can make a big difference.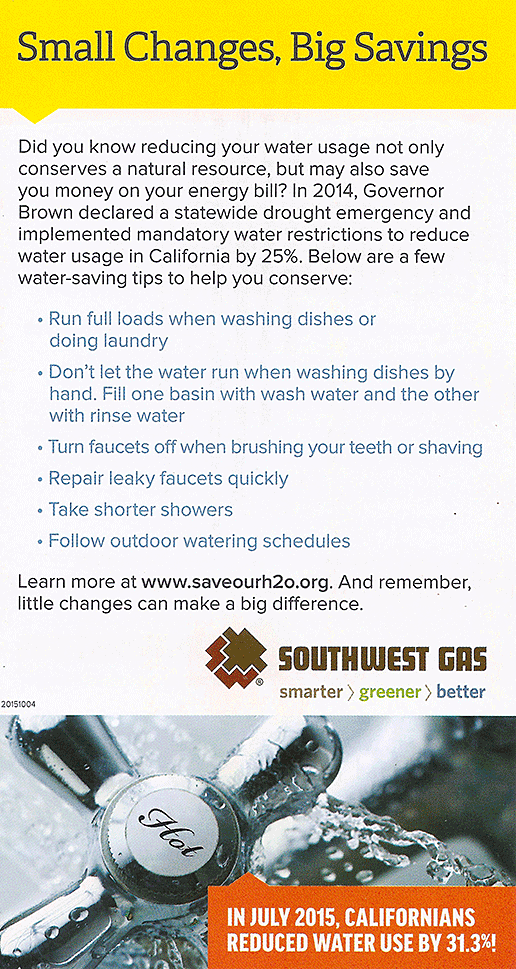 Source: Southwest Gas Corporation