Op-ed: So, what really happened? (June 3, 2015)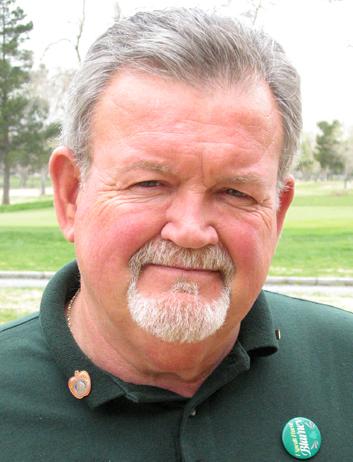 Many of the pro-Apple Valley Ranchos folks want to sell the idea that the Town Council made the irreversible decision at last Tuesday night's marathon Council session to move forward on their decision to acquire the water company.
According to Councilmember Scott Nassif, this is a long and multi-step process and at each step there will be public input.
We voted to prepare an EIR (Environmental Impact Report) as a part of the CEQA (California Environmental Quality Act) requirement to establish what impacts our potential acquisition of AVR might be, Nassif said.
According to what I have been told, the real negotiating, if there is to be any negotiating, between the town and AVR over the value of the water company will not come until the town, with Council approval, makes an Offer of just compensation to the AVR owner, whoever that is at the time.
Considering how far apart the town and AVR appear to be on their opinions of what the water system is worth, a negotiated settlement doesn't seem likely.
I am also reminded of an old truism that the room only fills up with those who oppose. Back when we held local hearings about proposed AVR rate increases, there were 200 people packed in the room to complain, cry and berate the water company for its naked pursuit of profit and some even more colorful terms.
They demanded action, any action to stop the rising water rates. Yet as this town plan unfolds to take action, we get a dozen or so loyal anti-takeover folks at every Council meeting. Perhaps one or two pro-takeover residents speak up.
One of the things I learned in my school board days is that the people who think you're doing a good job or the right thing don't show up at night meetings and seldom write atta-boy letters-to-the-editor. It seems that the water rates were an issue in the last Council election cycle and there were public promises made to pursue a solution, and the incumbents were soundly re-elected.
Perhaps the real message here is that the majority who wanted action on water rates are getting a full measure of it. How it will be resolved in the end is anyone's guess at this point as the process moves forward.
[…]
— Pat Orr, Apple Valley Review, applevalley-review.com/so-what-really-happened