Unprepared: Wet or dry (October 24, 2016)
The Town of Apple Valley performed almost no preventative cleaning of storm drains before El Niño this year and got lucky because there was much less rain than predicted. In the past few hours, though, we've gotten about a quarter of an inch of rain, and even that modest amount of rainfall is enough that the Town's lack of maintenance is clearly visible.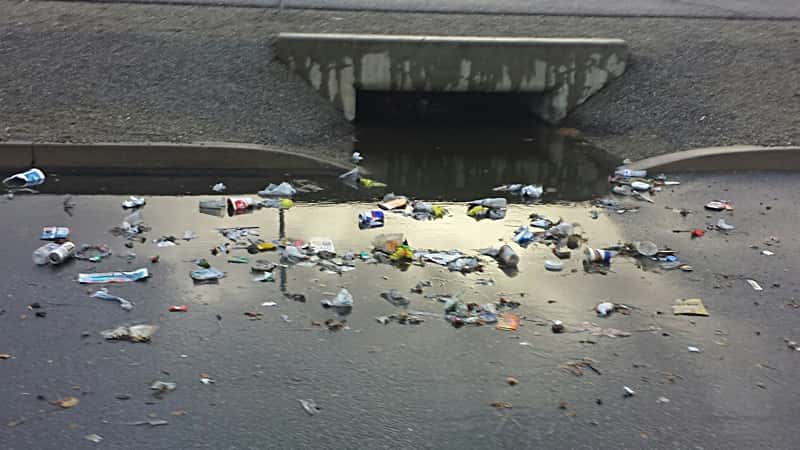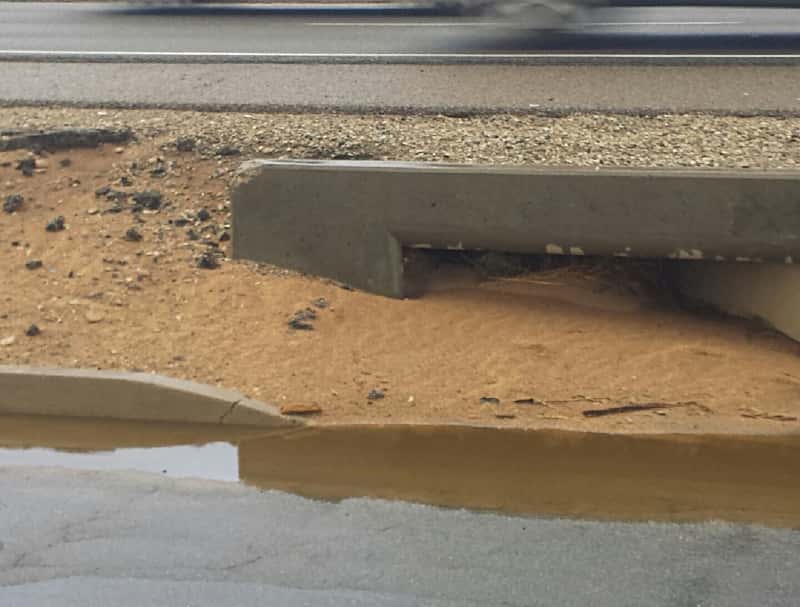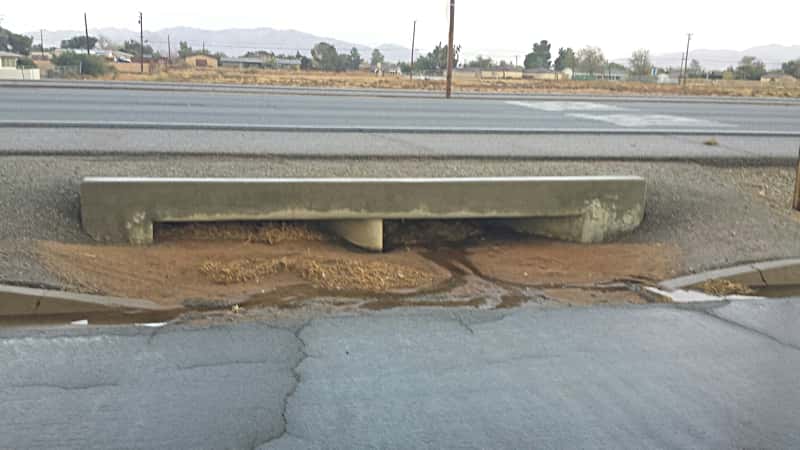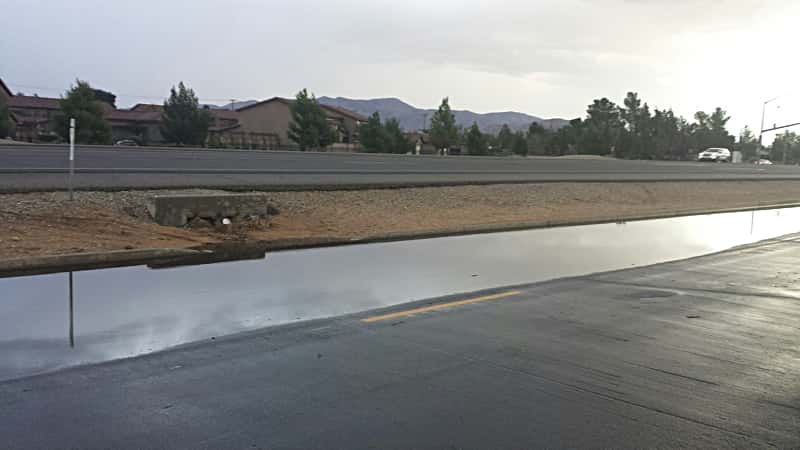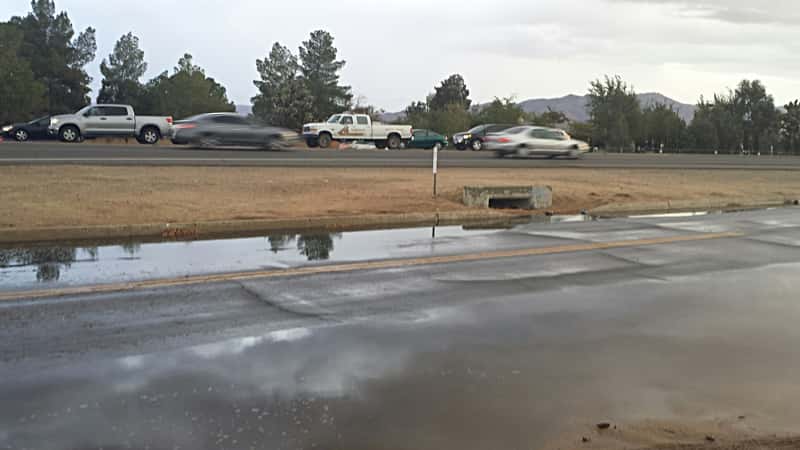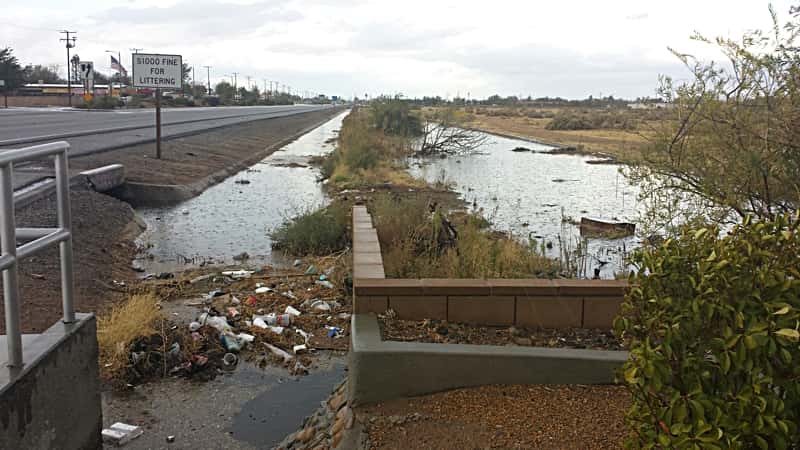 Photos by Kerry Henard, who notes, The water drainage across the property behind the Chevron station is private property, and the Town does not have an easement. Stay tuned for a before-and-after video look at this issue.